EV Motorcycles
evRiderz Electric Motorcycles

Our electric bikes are the perfect green choice for motorcycle taxi and delivery drivers. With no more noisy rides, smelly fumes, inconvenient oil changes, or worrying about running out of petrol when you're on the go, our electric motorcycles offer high affordability, low maintenance, and zero emissions.
Brushless motors, hydraulic suspension, and disc brakes provide a smooth and effortless ride. 
Our two models are designed and manufactured to offer optimal performance in congested cities, making them a cost-effective and greener alternative to petrol bikes. 
Find out which one is best for you today!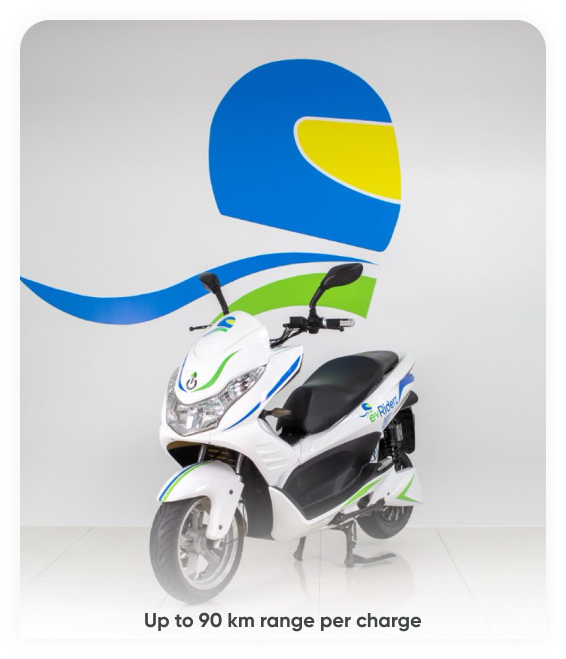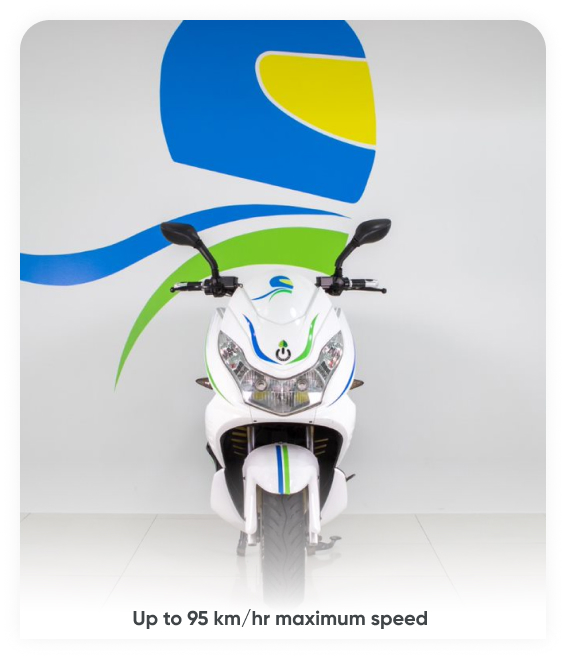 T90
This is our top-of-the-line motorcycle, fully electric and comfortable for both drivers and riders. This deluxe bike is ideal for transporting passengers.
Download Technical Specifications