09 December 2023
evRiderz and Verditek PLC – Partnership for Solar Charging Stations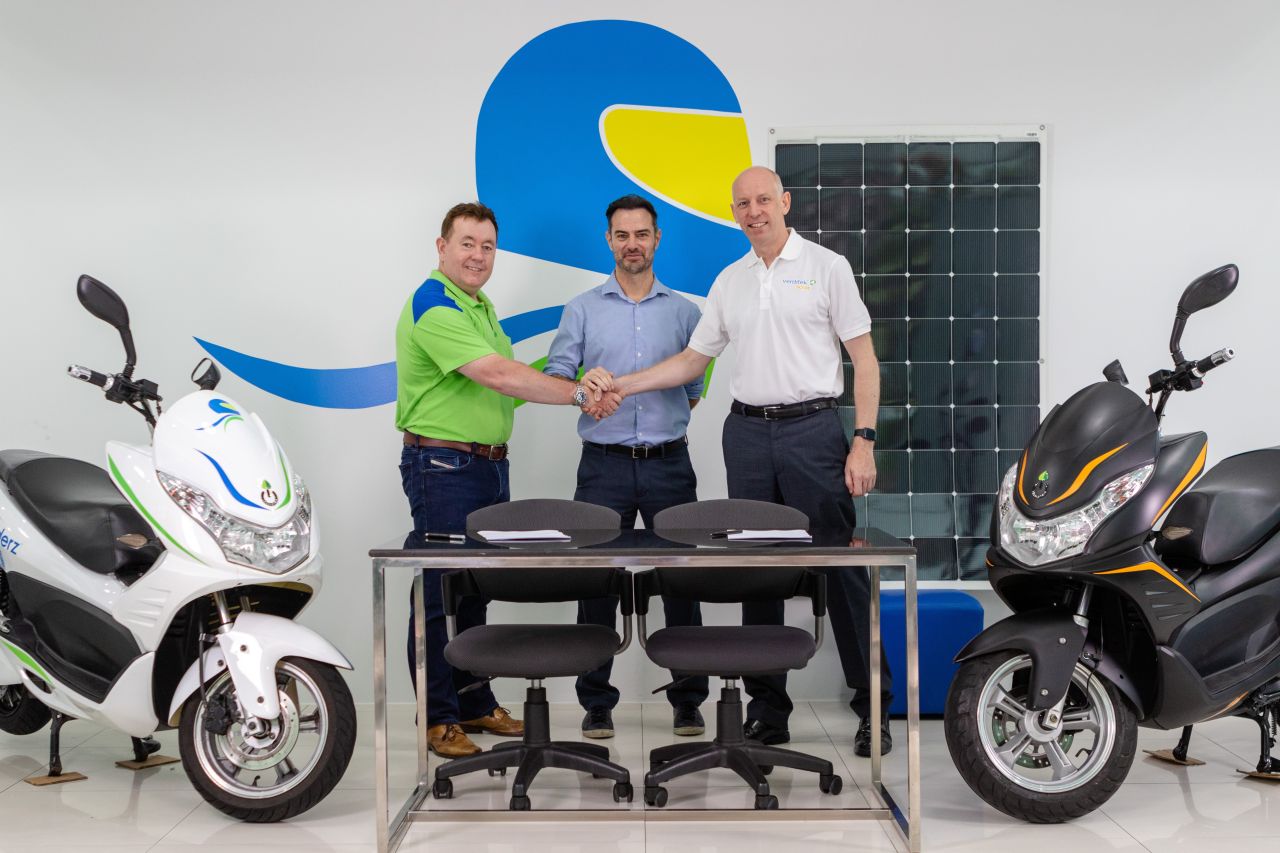 Great news! Today evRiderz Ltd. and Verditek PLC signed an MoU to utilise their innovative flexi solar panels to charge the batteries in our charging stations
We were honored to have the MoU witnessed and counter-signed by British Embassy in Thailand's Mark Smithson, Deputy Director, Department of International Trade. Mark and his team giving us great support to push ahead with our vision and importantly helping on #PM2.5 here in Thailand.
Gareth Kerr (CEO evRiderz) and Rob Richards (CEO of Verditek PLC) really appreciate the help from HMG here in Thailand, to enable us to grown together while protecting the environment.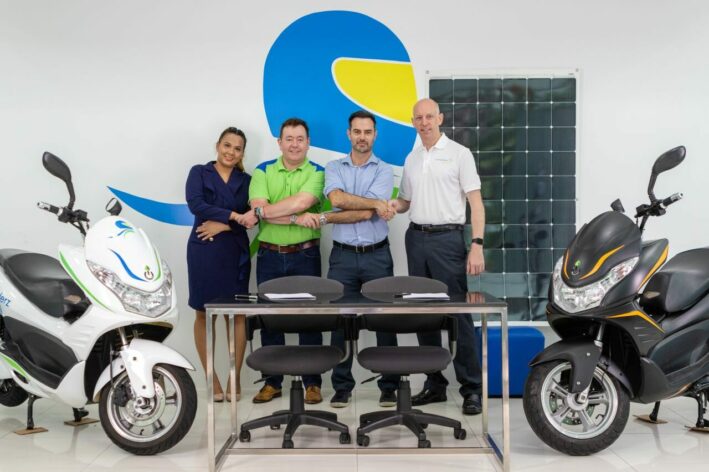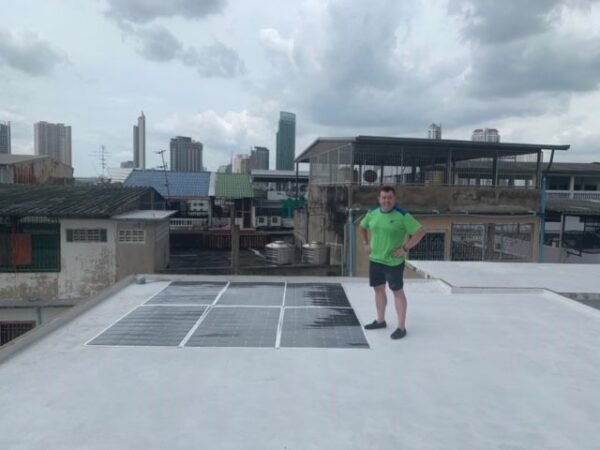 To make today happen, Gareth and Rob, being typical engineers, were scrambling on the roof for the easy first install and a big step for evRiderz to be a fully carbon neutral company.
The first Solar Pilot will be on evRiderz Bangkok warehouse/office roof.
They are as thin as they seem in the photos.