09 December 2023
Meet Chris Ng from evRiderz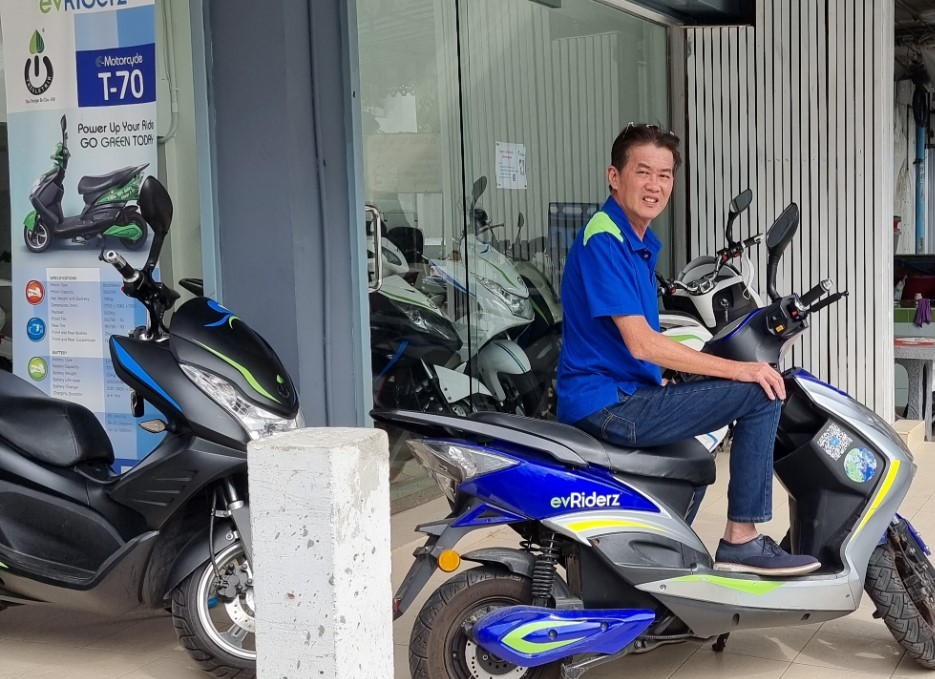 Chris is our Chief Operating Officer of evRiderz, having started on this green adventure in May 2020.
Based in Thailand, Chris is known as Mr Chow (Yip, reference to the Hangover) when visiting Europe and fondly as the Wise Chinese Man by our founder, Gareth Kerr. The South African team agreed on Smooth Operator as Chris has a way of just getting things done — regardless of where in the world he may be!
With a background of over 26 years in Information Technology, it is only fitting that Chris decided to join the team based on the exciting concept of Triple play and the full Ecosystem designed with everyone in mind with our evBikez.
We asked Chris why electric green energy and he responded how the team feels collectively: "The challenge today is to meet current climate goals and accelerate renewables energy. The EV revolution needs to start now to go ahead on fully renewable green energy".
When not saving the planet, one evBike at a time, Chris can be found scuba diving off the beautiful coasts in Thailand or cruising (quietly in his evBike) along the countryside roads. If you do bump into Chris along the way — keep in mind he is an avid Spurs supporter and can be heard screaming, "Come on you Spurs!". No sport on? No problem — you will hear him —just listen out for his most used saying, "Sawasdee krap!", which in his friendly smooth operator ways means "Hello Guys!"